Roving Matinee Series 2020
Venue
Opera Theater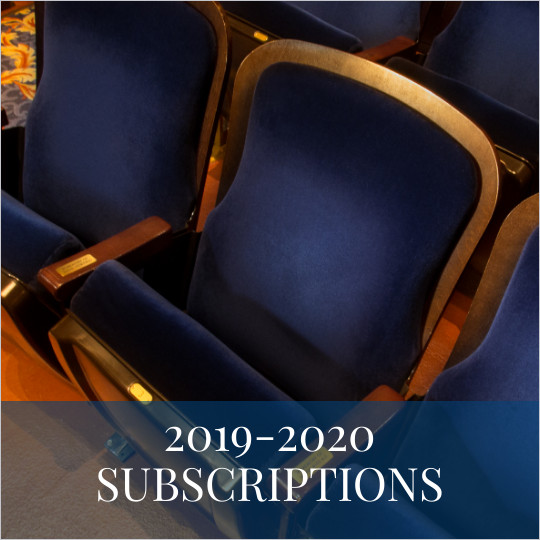 Description
The Roving Matinee Series includes all four operas in the 2020 Winter Opera Festival, with an option to add the 2019 Fall Opera Season production to make it a 5-opera package. See this package's performance dates below.
Verdi's Rigoletto, November 17, 2019*
Puccini's La bohème, February 29, 2020
Gounod's Romeo & Juliet, March 8, 2020
Donizetti's The Elixir of Love, March 21, 2020
Catalani's La Wally, March 15, 2020†
*The Fall Opera date is not included automatically in your subscription. You must choose Rigoletto after you add your preferred series to your shopping cart.
† Please note: This performance is part of multiple series. While we cannot guarantee same seat locations as the rest of your package for this particular date, we will do our best to find seats as close as possible to your regular location.
Events
February 29, 2020

1:30PM

,

La bohème

March 8, 2020

1:30PM

,

Romeo and Juliet

March 15, 2020

1:30PM

,

La Wally

March 21, 2020

1:30PM

,

The Elixir of Love